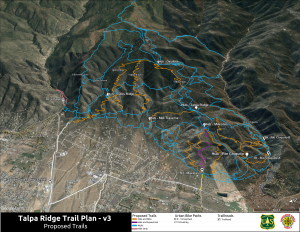 In partnership with the Forest Service, ECTA has been working to develop a multi-user trail plan for the Talpa Ridge area on the eastern edge of the town of Taos. The goal is to create a shared-use system that will best meet the growing demand for public land access by all non-motorized users, including hikers, equestrians, trail runners, dog walkers, and mountain bikers.
During the formation of the Enchanted Circle Trails Plan, the Talpa Ridge area was identified as the top priority for natural surface trail development in the entire region. This region represents the best opportunity for close to home recreation on public lands for the local population of Taos, Talpa and neighboring communities.
The current version 3 of the plan is the result of extensive community feedback, consultation with a world-renowned trail design firm, and hundreds of hours of ground-truthing by community volunteers.
The plan employs a "hub and cluster" design that provides multiple routes of different trail style and challenge that diverge and converge at various hubs located throughout the system. This allows for different users to tailor their trail experience and length to their mood on any given day.
In order to alleviate pressure on the single trailhead in the area (El Nogal) the plan calls for the addition of 3 new parking areas and trail heads. One will be located on Maestas road, and 2 others located on Forest Road 437 along the Rio Chiquito.
v3 Overview Video
v3 Maps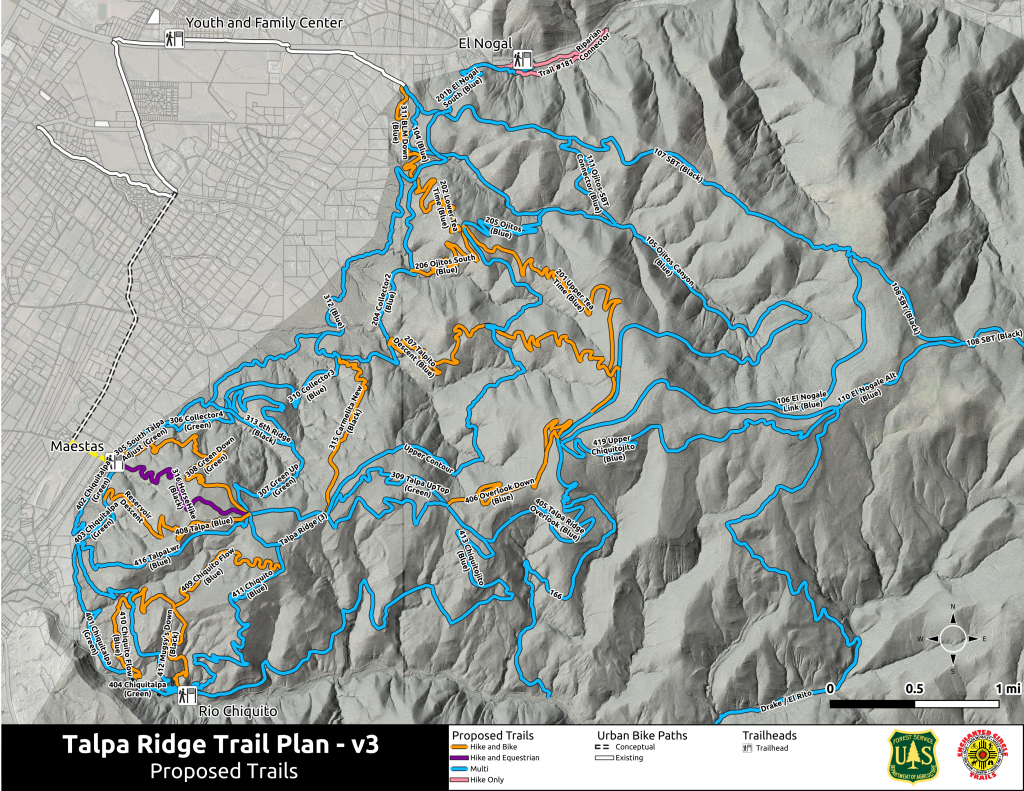 Download High Resolution PDF: v3 Talpa Ridge Trail Plan – High Resolution.pdf
Google Earth Views