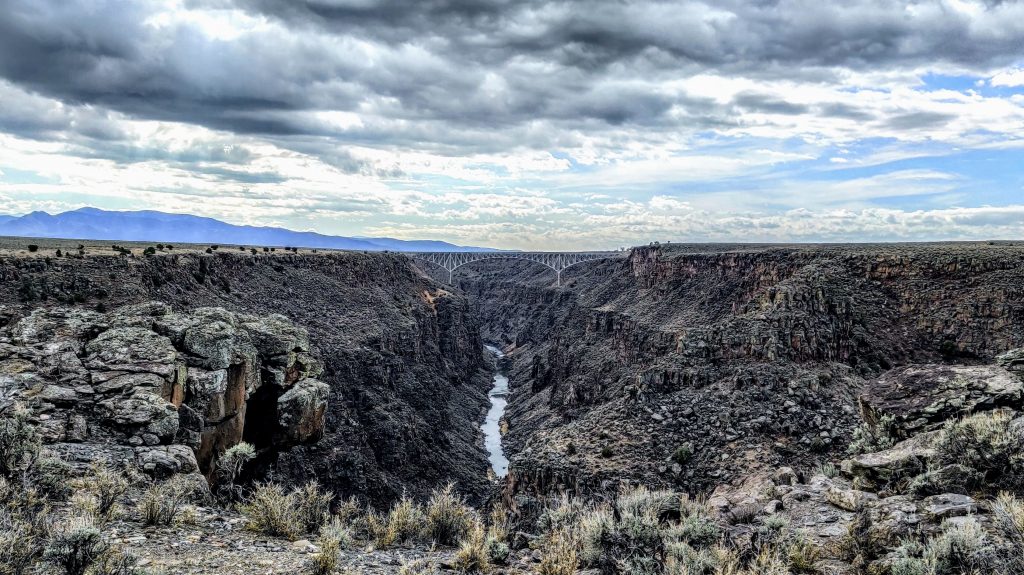 In 2015, New Mexico state legislators passed a bill to establish a 500-mile cross-state recreational trail. The Rio Grande Trail will be open for hiking, biking, and horseback riding along the Rio Grande, allowing users to explore, learn about, and connect with a tapestry of diverse natural habitats, rich history, striking landscapes, and vibrant communities.
The Enchanted Circle Trail Association has taken on the task of completing the section between the Rio Grande Gorge Bridge west of Taos, and the John Dunn Bridge west of Arroyo Hondo. This 6-mile section of trail will link the West Rim Trail with the Horsethief Mesa Trail, providing a stunning through-route along one the more scenic sections of the Rio Grande Gorge.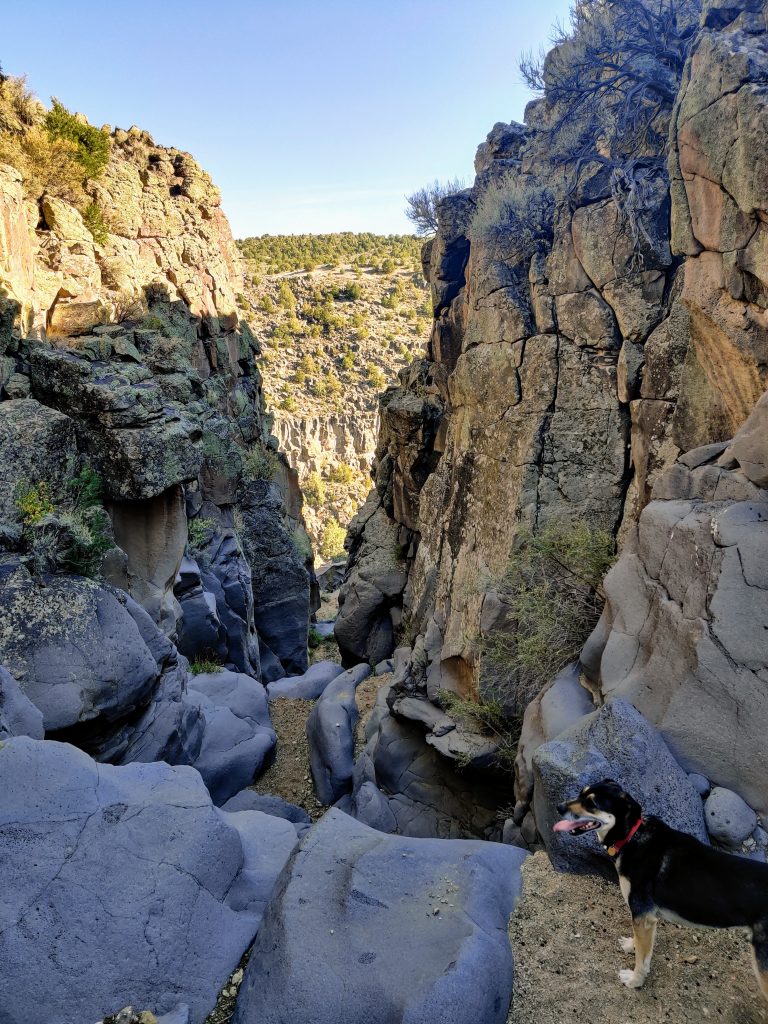 ECTA secured a grant from the BLM to map a site-specific trail route that is sustainable, beautiful, and does not jeopardize cultural resources or wildlife. The funding includes subcontracts for archaeologists and wildlife biologists to survey the proposed route to ensure that the trail has minimal impact on natural and historical resources.
To date, ECTA has scouted a viable route, which emphasizes a quality trail experience over ease of development. By choosing an alignment that takes the user into the gorge, the trail provides a sense of immersion and solitude otherwise unobtainable by remaining on the sage flats above the gorge.
During the summer of 2022, through extensive fieldwork with contract archaeologists and biologists, ECTA completed a full trail re-alignment of the Bridge to Bridge trail. This work was crucial to ensure that the proposed trail construction and anticipated usage minimize the impact on cultural and natural resources. 
Draft reports have been submitted to our partners at the BLM which will help them in their planning and development of this key section of the Rio Grande Trail.