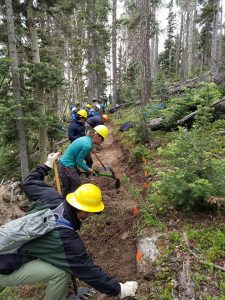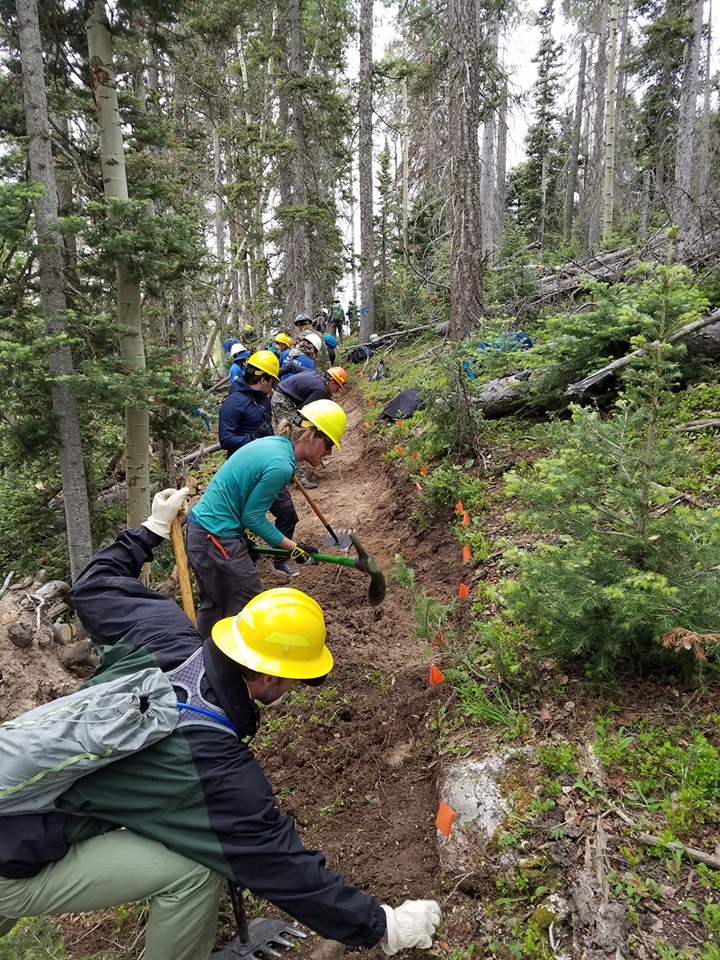 When: Saturday, August 14, 2021 @ 8:30am
Where: Palo Flechado Pass
What: Trail construction!
The Enchanted Circle Trail Association is psyched to partner with the Taos Women's Outdoor Adventurers to host a volunteer trail work day on August 14th.
Join us for a fun day of service as we continue to build the re-route of the Elliot Barker Trail where it intersects at Palo Flechado Pass. We will cut new tread (trail), clean up the trail corridor, and remove fallen trees from the route. You'll learn trail construction techniques, and what goes into trail maintenance. Tools and hardhats will be provided.
Things you will need:
long pants and long-sleeved shirt
sturdy shoes with ankle support
gloves
eye protection (sunglasses are fine)
sunscreen
lunch, water and snacks
Please meet at 8:30 am, Saturday, August 14th at Palo Flechado Pass parking at the summit between Taos and Angel Fire.
All welcome!